If you are visiting the Chilterns area by car - then why not make one or more of these local attractions as part of your day-out itinerary:

Around 15 minutes or less by car

The Lyde Gardens - Church End, Bledlow HP27 9PD

Nearby: Chinnor Station Car Park 2.5 miles / 6 minutes Or Princes Risborough Station Car Park 2.9 miles / 7 minutes
The Lyde Garden is a sunken aquatic garden created by the late Lord Carrington and is opposite the Manor House, Bledlow. It is situated next to Holy Trinity Church and occupies a deep, unexpected chasm where the River Lyde rises from springs and the garden is planted with primulas, astilbes, gunnera and hostas. The entrance is a small gate in the black railings lining the village street and an unobtrusive sign is fixed next to it. This private garden is open most days at the owners' discretion from 09.00 – 16.00 (no dogs please).
The Hellfire Caves - car parking is in the nearby Garden Centre at HP14 3AP

Nearby: Chinnor Station Car Park 6.4 miles / 12 minutes Or Princes Risborough Station Car Park 6.4 miles / 10 minutes
The Hellfire Caves (also known as the West Wycombe Caves) are a network of man-made chalk and flint caverns which extend a quarter of a mile (500 metres) underground. They were excavated between 1748 and 1752 for Francis Dashwood, 11th Baron le Despencer (2nd Baronet), founder of the Dilettanti Society and co-founder of the Hellfire Club, whose meetings were held in the caves.
The Horse Trust - Slad Lane, Speen, Princes Risborough HP27 0PP

Nearby: Princes Risborough Station Car Park 3.4 miles / 8 minutes Or Chinnor Station Car Park 7.3 miles / 17 minutes
The Home of Rest for Horses is set in 200 acres of beautiful Chiltern countryside, just outside Princes Risborough. See over 130 retired and rescued horses, ponies and donkeys, including those who have found sanctuary from cruelty or neglect. Visit the museum to find out how we helped War Horses in World War 1, take a walk around the farm to see the horses grazing in their fields, or visit the Black Beauty Tea Room and gift shop.
Tiggywinkles Wildlife Hospital - Aston Road, Haddenham HP17 8AF

Nearby: Princes Risborough Station Car Park 5.4 miles / 10 minutes Or Chinnor Station Car Park 8.0 miles / 15 minutes
Tiggywinkles was founded in 1983 as the United Kingdom's first wildlife hospital and the name derives from the hedgehog character in Beatrix Potter's story The Tale of Mrs. Tiggy-Winkle. It is based at Haddenham, Buckinghamshire, where it operates an animal hospital and teaches wild animal practice to veterinary surgeons and veterinary nurses. The visitor centre is educational and instructive - it helps children and adults to think about our local widlife and how we cand appreciate nature.
Daws Hill Vineyard - Town End Road, Radnage HP14 4DY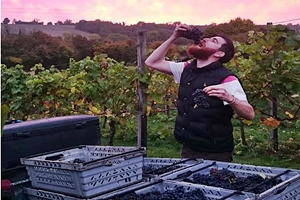 Nearby: Chinnor Station Car Park 3.6 miles / 9 minutes Or Princes Risborough Station Car Park 4.7 miles / 11 minutes
Daws Hill Vineyard is a small vineyard and winery which grows and produces everything onsite. From hand pruning and tending to each individual vine throughout the summer to hand picking the grapes. Pre-booked guided walks around the vineyard, then to the winery to talk through fermentation and aging processes. Of course, a tasting of available products concludes the tour.